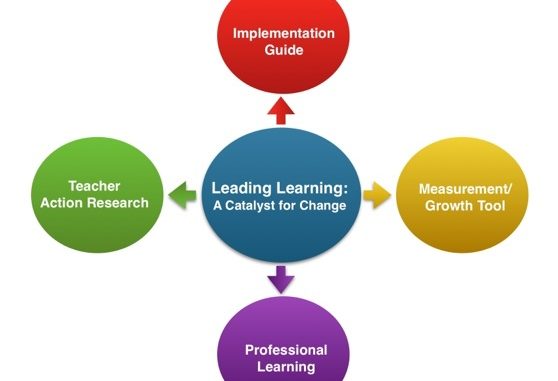 By Carol Koechlin and Judith Sykes

The web versions of Leading Learning: Standards of Practice for School Library Learning Commons and L'apprentissage en tête : Principes relative à la transition de la bibliothèque scolaire vers le carrefour d'apprentissage au Canada have enabled us to begin realization of the intended potential of the original vision. The CSL standards are now easily accessible from anywhere anytime on any device. The websites also enable our committee to continuously update the standards with fresh exemplars of the innovative work of school libraries right across Canada. We are pleased to share further evidence of the many ways the standards are helping schools shape teaching and learning for the future. We hope these examples will inspire others to utilize Leading Learning as a catalyst for change.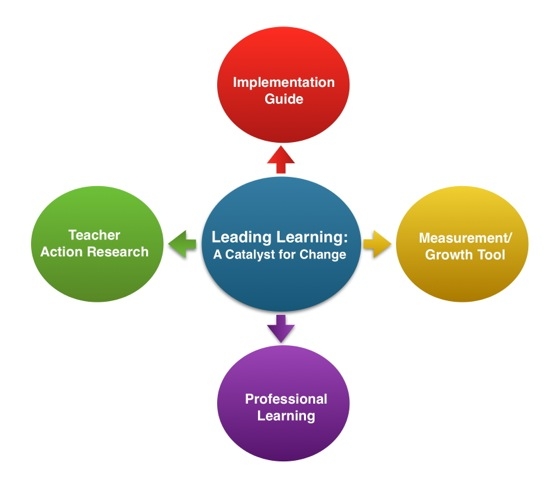 Implementation Guide
School leaders and library professionals are utilizing the standards to transform not only physical spaces but also approaches to learning in the SLLC.
Transformations made to address building a culturally relevant and responsive school library learning commons learning community in a senior high school are presented in this video by Fusco, Carlo. (2017) presented at the Treasure Mountain Canada 5 Symposium, Winnipeg, Canada. Revisioning the Library as a Learning Commons.
Measurement Growth Tool
When the standards are mapped with provincial, territorial and local goals and curriculum standards a powerful framework is created to invest in support for the work of SLLC.
Alberta Policy and Curriculum Connections – Curriculum alignment and these slides were prepared by Judith Sykes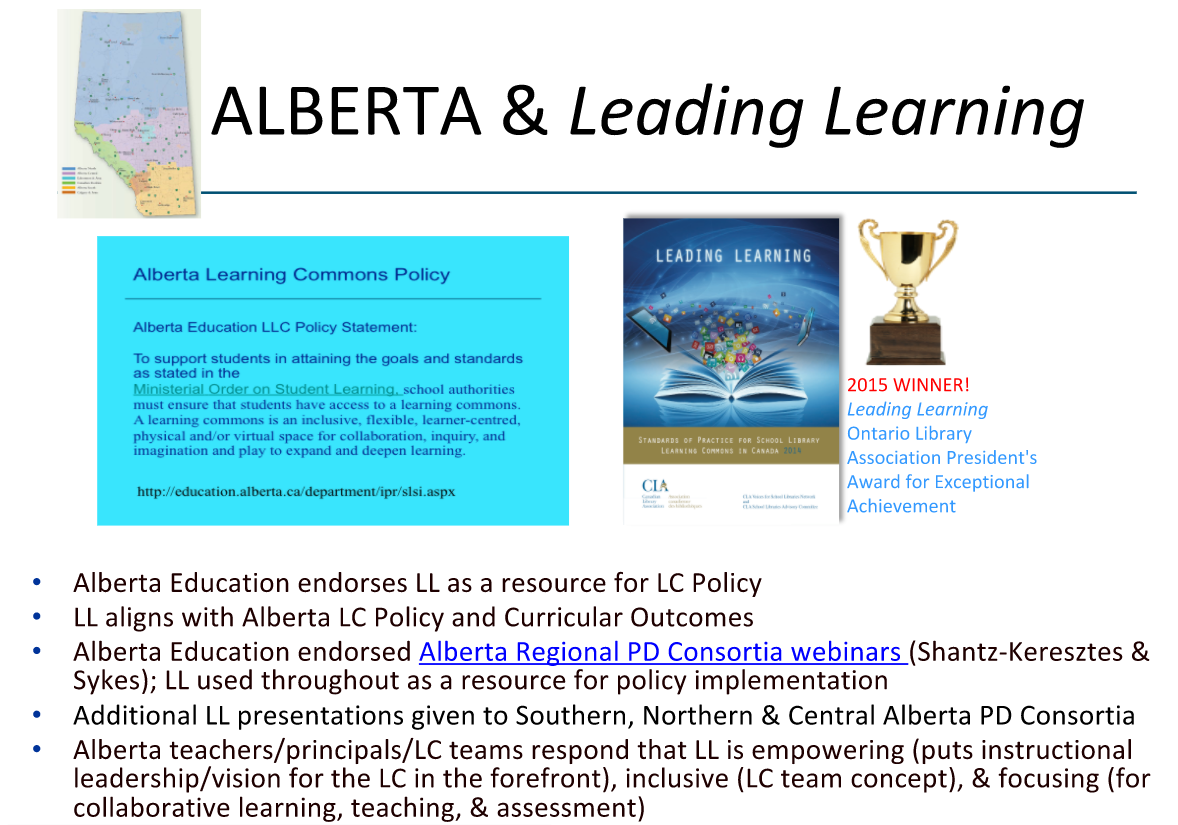 ---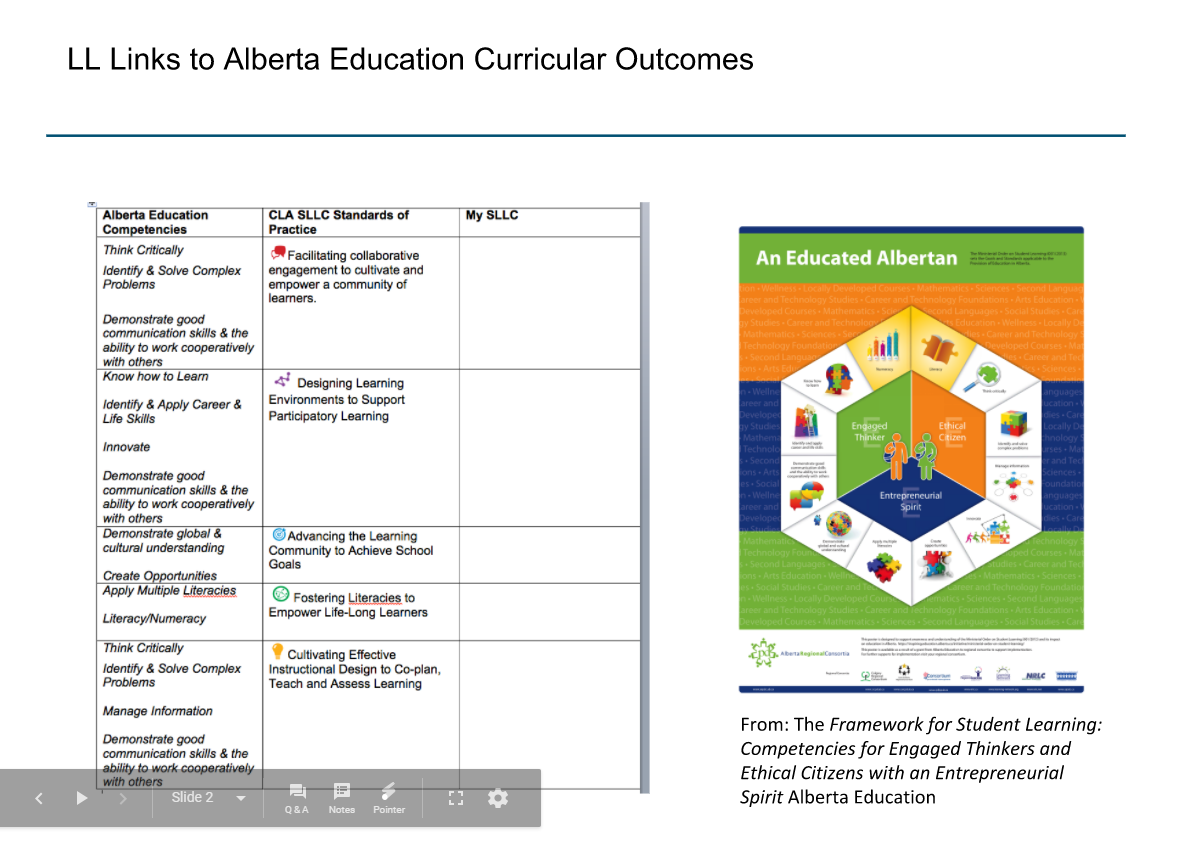 Link to the complete presentation here.
Teacher Action Research
Several papers prepared for study at Treasure Mountain Canada 5 (TMC5) demonstrate how Leading Learning standards of practice can be used to help schools advance a Culturally Relevant and Responsive School Library Learning Commons.
Professional Learning
The standards support the personal learning journeys of school library leaders and professionals who are working to transform their spaces and programs into a Learning Commons approach to teaching and learning. We also see evidence of more formal courses and presentations where Leading Learning is studied as a major support for transformations.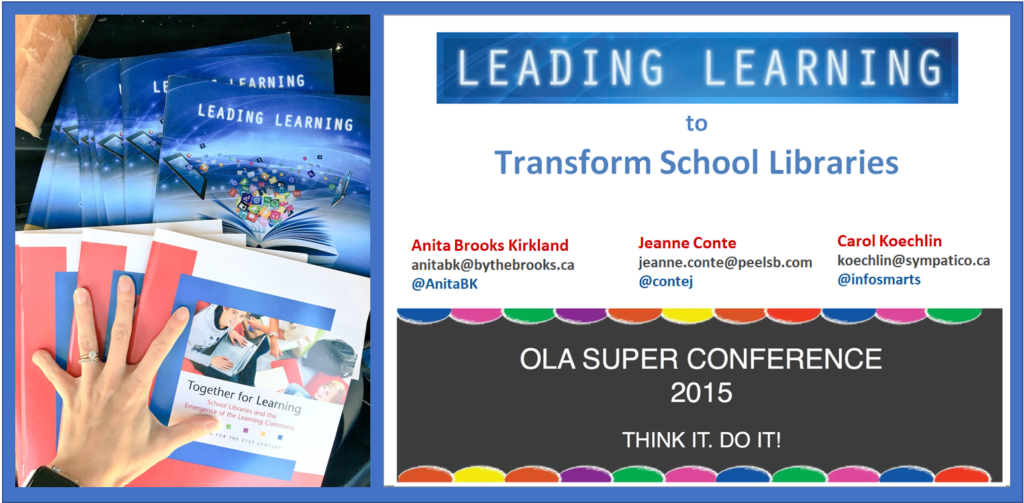 Link to the complete presentation here.
LL Challenge: Please share ways Leading Learning is helping you and your school (s) to advance the School Library Learning Commons and teaching and learning for the future.
---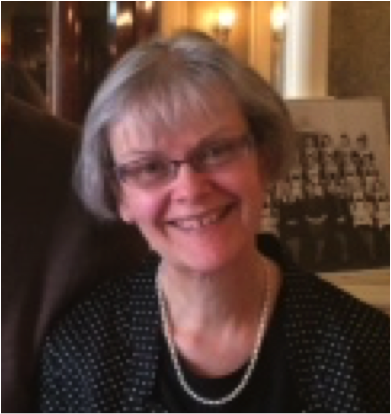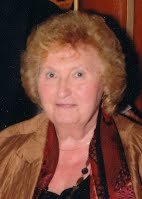 Judith Sykes was the Project Coordinator and Carol Koechlin was the writing coordinator for the Canadian Library Association's Leading Learning project. Both continue as co-chairs of Canadian School Libraries' Leading Learning committee, which is dedicated to the ongoing development of the standards' websites as living documents.
---